★ Awakens children's creativity, curiosity and play instinct
★ Helps to teach the importance of focus and attention
★ Keeps kids entertained for hours, days and weeks
★ Longer attention spans and a "real world" toy
★ Create and experiment with all kinds of tracks and obstacles


The #1 Toy Kids Can't Stop Playing With
Getting kids' attention is difficult. Attention spans are getting shorter and shorter with every month. 📱

👉With our Follow-The-Line Inductive Cars, children can experiment and create limitless new tracks. It is truly amazing to watch a little toy car follow a line that you draw on a piece of paper.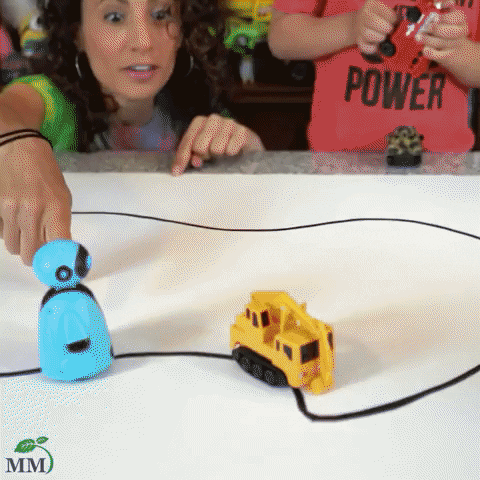 A little sensor under the bottom plate of the car does all of the magic. Simply draw a line with the included magic pen, put the car on that line and it will follow your stroke just magically. This works on small or large sheets of paper and even attached ones that can create a huge track covering all of the floor. Navigate the car through created tunnels, underneath the kitchen table, through obstacles on the table during your breakfast or create a little race with two or more cars.
The fact that you can draw your own tracks and create new ones as you wish opens up the imagination of little ones. And once creativity takes over, children start to behave like children again. They develop a new kind of curiosity and start to experiment again, just like they once did when they were very young and didn't know about the seductions of the Internet.
The magic inductive cars come with a manual and a magic pen. Although the cars generally work with ordinary dark crayons or markers, we suggest getting an additional pen with your order.