【LAST DAY SALE】3D Hourglass Deep Sea Sandscape
Sale price

$49.95

Regular price

$99.99
Due To High Demand:

Sale Ends Today!
Re-Stock Will Be Available 11/10/2022 At The Full Price

Oddly Satisfying Decor For Your Home!
Enjoy the flowing sand as they slowly form a landscape of mountains or stars depending on your chosen color design. Over time they create mountains, rivers, stars, and the sea but you'll never have the same creation twice. A must-have for any children's room, desk, or living area.
Features
The smooth movement of sand relieves stress, relaxes your body, and increases patience
Each flip produces a unique, nonrepetitive, and brand new dynamic painting of sand.
The glass frame is crystal clear and of high quality sitting on the acrylic stand producing a solid, luxurious design.
Easy to use for all ages, its light weight design can be lifted and turned by any ages.
Enjoy the mesmerizing mountains and valleys form in front of you!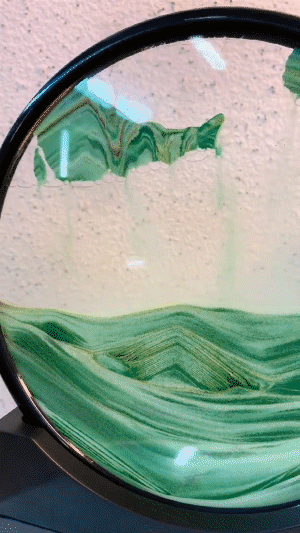 Specifications
Material: Glass, Acrylic, Quicksand
Polished Surface
Size: 
7 inch - 18x19x4cm
12 inch - 26x26x4.5cm
OPERATION AND MAINTENANCE OF QUICKSAND PAINTING
1. Quicksand art is the natural balance of water, sand, and air. The air height is about 5mm, and the sand will reach a better flow rate.
Quicksand falls too slowly: draw out some air
Quicksand falls too fast: add some air
2. With the change of temperature and air pressure, it is sometimes necessary to adjust the air and water in the sand painting. (air conditioner in package)
There is a hole in the frame of each round sand painting to concentrate the air to the corner of any hole and wait for all the sand to move away.
Insert the air conditioner into the air hole to extract or add some air.
3. If many small bubbles in quicksand become especially large bubbles, a little water can be filled to supplement the evaporation of water.
Be sure to use pure or boiled cooling water
Select an air hole, wait until all the sand is removed, extract some air, and empty the air conditioner pipe.