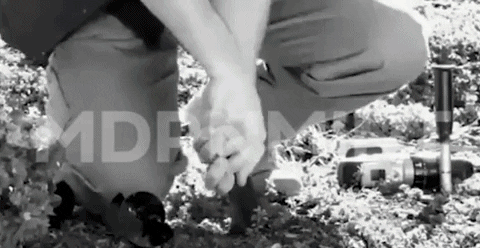 Forget the shovel and hard labor, 
Garden Drill Planter shreds through soil in seconds
 creating the perfect hole for planting, construction, or any DIY project. Connecting to any drill easily, 
simply attach it and start digging!

Save Time & Energy - No more digging or labour!

Compatible with any drill that can accommodate a 3/8" bit.
High quality - Durable, useful, and long-lasting.

Perfect bulb planting auger for tulips, iris, bulbs, bedding plants, and seedlings.

Effortlessly eliminate weeds or old plants.
Great for construction on fences, patios or posts.



Features:

Weight:

 

270g
Durable:

 

Made of High Strength Steel, this power planter is high in quality and would last a long time with you.
Use with any drill:

 

Use in any electric or cordless drill that can accommodate a 3/8" bit.
Drill not included.
Color:

 

Black
Materail:

 

HSS
Size:

 

Available in two sizes of 9 inches & 18 inches.