Not Sold In Stores - Compatible With All Pressure Washers

FREE SHIPPING ON ALL ORDERS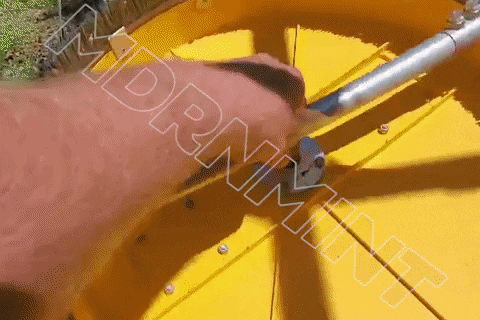 Pressure wash 10x faster with HydroMop™!


HydroMop™ is a pressure washer attachment that diverts the water out of two spinning heads under a circular dome allowing you to clean 10x the surface area of your traditional washer head. Easily attaching to any pressure washer, simply screw it into your pressure washers head and go!

Did you know? Professional surface cleaners cost 400-600 dollars per hour.. With 
HydroMop™ you can surface clean yourself effortlessly for the one time purchase of $79.98 - Regular $199.99, our prices will go back up after our first 300 units are sold.


Works On Any Surface - Siding, Driveways, Roofs
1-Second Installation To Any Pressure Washer
Pressure Wash 10x Faster
One Time Purchase - Save Thousands On Professional Surface Cleaners
High-Strength ABS Plastic
Extension Handle Included 
Runs at 2200 PSI - 3400 PSI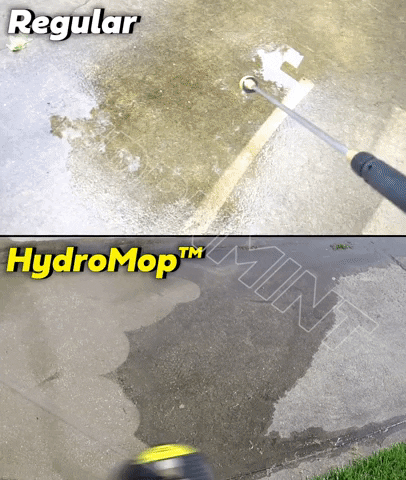 What PSI Pressure Washer Is Compatible? The 
HydroMop™ works best with warm to cold water pressure washers 2200 PSI - 3400 PSI. Effortlessly clean decks, driveways, sidewalks, and much more without leaving any streaks or damage while saving time and money.

Is 
HydroMop™ Safe? The dome enclosure contains the pressure from the jets and directs it to the surface being cleaned, there will be no overspray or backlash potentially harming you or your surroundings.




Package Includes

1 x HydroMop™ Surface Cleaner
1 x Handle Extension

Material: Plastic
Color: Yellow & Black
Size: 25x25x45cm
Handle Length: 15cm-50cm Extendable