Repair Leather & Vinyl Like A PRO!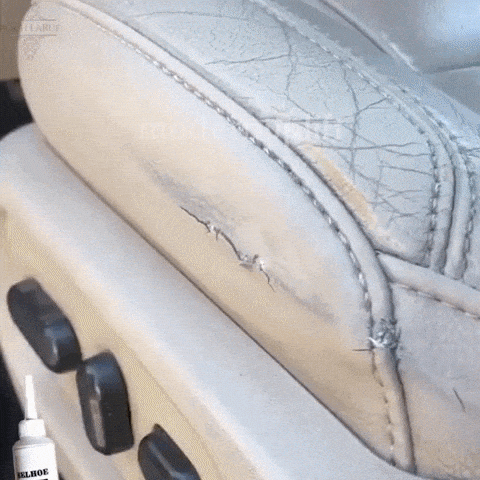 Advanced Leather Repair Gel helps instantly repair scratches, tears, cracks, burns or rips to make expensive leather look good as new without an expensive fee. Simply clean the damaged area and apply the gel evenly, let it dry, or use a blow dryer and you're done!
FREE Repair Tool Set Included!
5-Minute Leather Fix
Professional, Long-Lasting Results
No Paint, Dye, or Putty Needed
Non-Toxic, Flat Finish
Works On Any Leather or Vinyl
Perfect for chairs, leather sofas, vehicle interiors, jackets, shoes, or any leather that you'd like to fix rather than replace!
How To Use
Clean Damaged Area & Let Dry
Apply Repair Gel
Blend To Original Leather
Smooth Out & Remove Excess Gel
Let It Dry or Blowdry
That's it!
 Within 10 minutes you will have your old arm chair looking good as new, saving you tons of money on replacing furniture or paying a professional.
SpecificationsWeight:
 20G
Color:
 White, Black, Gray, Blue, Red, Yellow, Burgundy, Tan, Chocolate Brown, Beige, Navy Blue, Green, Yellow
Package Contents
1 x Repair Gel
5 x Embossed Paper
1 x Palette
1 x Scraper
1 x Brush