We hate the feeling of when we accidentally hurt our little one... and it happens most frequently when cutting their nails. 

Not only that but with the newly cut nails, our babies risk scratching and hurting themselves...
This traumatizes and they start hating the process of getting their nails trimmed. 
Introducing the Baby Love™ Safety Nail Trimmer!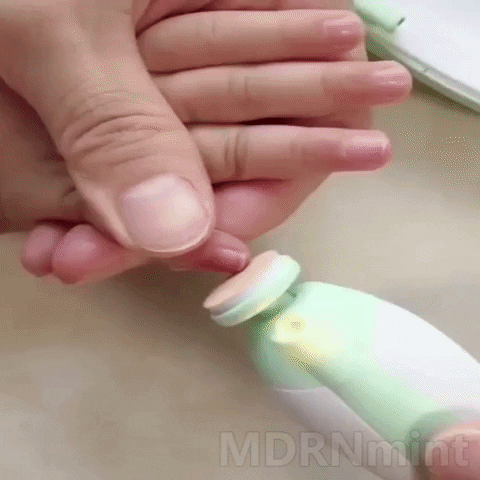 Baby Love™ Safety Nail Trimmer is designed to quickly trim, file, and polish toes and fingernails safely for babies and adults.

• Super Soft
• Easy To Use
• Doesn't Damage Nail Beds
Our Trimmer comes with 4 heads designed for each stage of your baby's growth. Instructions included!


⭐⭐⭐⭐⭐ " This product is a lifesaver for a mom with 2 twins, they actually have fun with it!"

⭐⭐⭐⭐⭐ "I wish I had this with my first two kids! My third has it so easy"


Product Benefits:
✅ SIMPLE TO USE - One button only
Just move the button up or down to select your setting. (fast & low speed, clockwise & anticlockwise rotating).
✅ DESIGNED FOR SAFETY  - Safe for Newborn! Ages 1 week+, The easiest and safest way to keep your baby's nails trimmed!
✅ GROWS WITH YOUR CHILD - Comes with 6 nail trimmers suitable for babies of different ages (0-3 months, 4-11 months, 12+ months). Works for Adults too.

✅ PERFECT FOR NIGHT TIME - LED front light and super-quiet motor. Trim your baby's nails without waking them up or startling them.

✅ TRAVEL SIZE DESIGN - Portable and lightweight when you travel.
NOT AVAILABLE IN STORES - AVAILABLE ONLINE ONLY