Your Childs Teeth Could Save Their Life Someday

After the tooth fairy makes a visit to your child and collects the baby tooth, she can place it in our Memory Box. 
A study in 2003 showed that baby teeth are a rich source of stem cells. Stem cells can be grown into multiple kinds of cells if needed. That means that if later in life if a child needs replacement tissue, the stem cells from their baby teeth can be used to grow the tissue. This counts organ tissue damaged from various cancers or even spinal injury can be replaced and fixed with the use of the stem cells found in your child's baby teeth!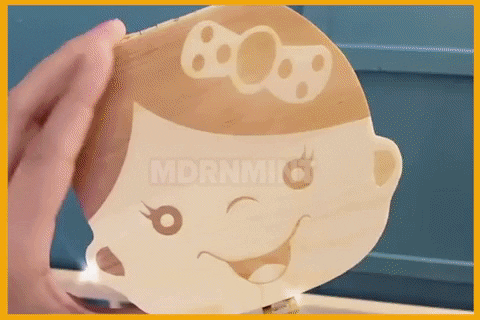 To save baby teeth as a memento we love this baby tooth box. To save a baby tooth, first, clean the baby tooth with soap and water. Brush rubbing alcohol over the tooth surfaces with a cotton swab to disinfect them. Dry the tooth with a clean towel. Teeth do not deteriorate significantly over time, but cleaning them will prevent any bacteria from growing on the tooth. Place in the tooth box.
Product Specs:
• Made from Pine Wood
• Language: English