Get That Billion Dollar Smile INSTANTLY!
Billionaire White® removes stains and gives your smile that crystal shine. It's perfect for those who have sensitive teeth since it keeps teeth strong and healthy without sacrificing that deep whitening that pulls discoloration instantly! 

Celebrities and Influencers Agree, This is the best way to whiten teeth FAST!

100% Vegan and cruelty-free!
Only need to use it once per day! You will achieve that billionaire smile without being uncomfortable at the dentist and paying thousands of dollars for professional whitening!

It's easy to use! Use the Whitening Pen at least once per day and keep this routine for at least a week. 2-3 weeks for yellower teeth. You will instantly notice the yellow fade away.

Lasts up to 1-2 months of Daily Use!
How does

 

Billionaire White® Work?
We had professionals teach us that the use of natural teeth whiteners combined with hydrogen peroxide will whiten naturally! Once we tested out the formula we knew this was going to change people's smiles for the rest of their lives.

Our Billionaire White® shreds away and deeply-pulls our common stain molecules and removes them completely. Our formula has been proven to be one of the best for whitening smiles and is now being used by dental professionals.
That makes us smile!
We Recommend 2 Weeks Treatment For Optimal Results.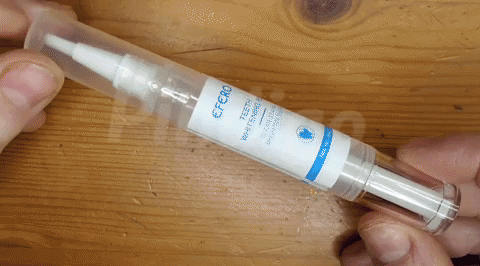 How will it benefit my teeth?
Billionaire White® removes wine, tobacco, coffee, and other stains. With continued use, it also creates a strengthening barrier to help repel future surface stains from being absorbed in the tooth.
Instant Results! Customers have seen instant whitening after their first use. There's a reason why influencers love our product.
Ingredients: 
Carbamide peroxide, Carbopo, Propanediol, Glycerin, PH Regulators, Stabilizer, Menthol