Children LOVE This Magic Drawing Board!



The 
Children's Magic Luminous Drawing Board
provides a
unique and magical
way for your kids to
express their artistic creativity.
Using a
special luminous pen
and our
magical luminous drawing board
, your kids can
draw, trace, and doodle
whatever they want on the board, and when they
turn off the lights
, their creations will
come to life!


👣 Leaves no Marks or Stains
👪 Fun For the Whole Family
🎨 Develops Drawing Skills and Creativity
✅ ISO Certified and is Harmless for Eyes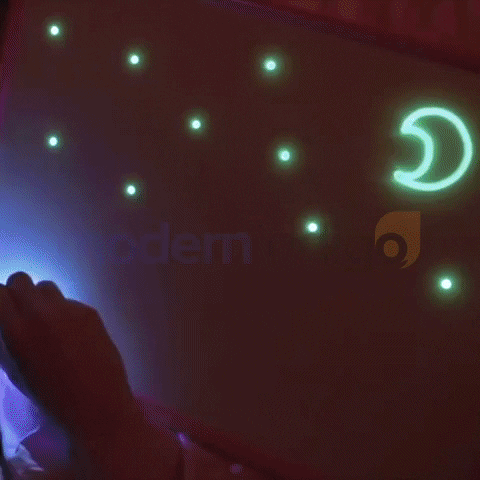 There are no paints, pens, or markers involved so your children can draw and doodle completely mess-free.

This provides a
great way to bond with your young kids.
They can draw for hours and the tablet with light up, showing them their creation before slowly fading. Guaranteed to
put a smile
on any 
child's face this Holiday Season.


Give your kids a break from mobile devices and electronics and get them to express their artistic selves with the Children's Magic Luminous Drawing Board.
Fun For The Whole Family:
This is a perfect idea for quality family time. Everyone can sit down and draw together. Spend more quality time with your kids! This is a creative gift for all ages.
SPECIFICATIONS:
Material: 
PVC-based pointer (the tablet is not electrical)
Size: 14.5 cm x 20.5 cm
Age Range: 3+ Years

PACKAGE INCLUDES:

1 x Drawing Board
1 x Luminous Pen
1 x Tracing Card