【🔥BLACK FRIDAY- 50% OFF】LED Quick Push Bubble Toy
Sale price

$26.95

Regular price

$59.99
🎁

BLACK FRIDAY PRICE: 50% OFF NOWSELLING OUT FAST: RESTOCK AVAILABLE 11/28/2023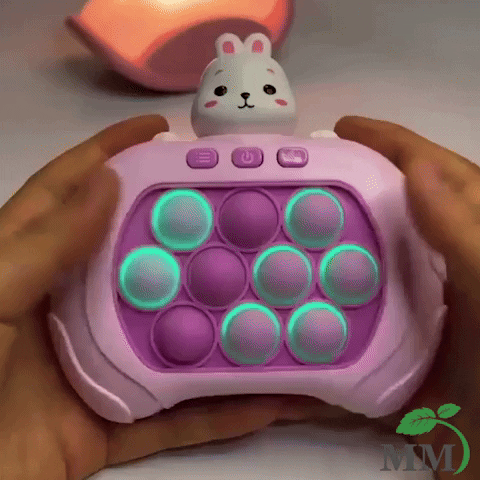 Give the gift of learning with the LED Quick Push Bubble Toy, taking the world-known push pop toy and putting an LED light on it, it makes it an interactive game to get your child's brain working. A great alternative to a tablet or screens, it keeps kids busy for hours.
A must-have for traveling, it is the best gift for your kids, nieces, nephews and even adults are loving this fidget toy!

🎁

🎁
Best Gift For Kids, Even Adults Love It!
Great For Traveling, Quiet Time
Interactive, LED Push & Pop
Satisfying Pop Feeling & Sounds
Reduce Screen-Time, Encourage Brain Development
Fidget toys such as this are great for reducing screen time in young Children as well as boosting brain development with simple tasks like reaction time tests, hand-eye co-ordinated games, and interactive toys. The LED Quick Push Bubble Toy offers all of these great exercises in one!
Specifications
Material: Durable Plastic
Style: Modern & Trendy
Available Colors: Pink, Yellow, Grey, Blue
Dimensions: 13cm x 12.5cm x 6cm