Furry Splasher Pet Pool
Sale price

$49.99

Regular price

$99.99
Keep Your Dog Cool In Hot Weather!




Small 100x100cm (Up To 25 Pounds)Medium 150x150cm (Up To 60 Pounds)Large 170x170cm (60+ Pounds Or Multiple Dogs)

The easiest way to give your dog a bath!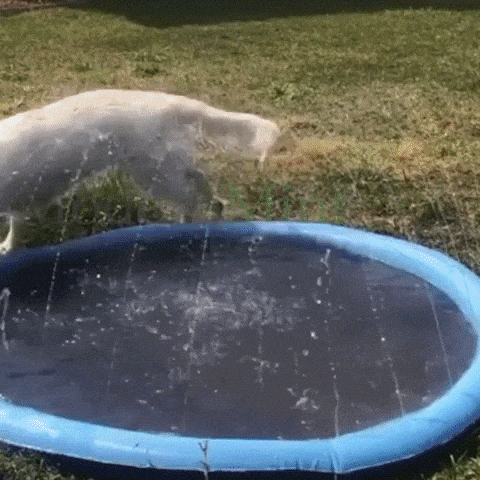 Unlike us,
dogs don't sweat and are much more sensitive to heat than us!
However, the Furry Splasher Pet Pool isn't only going to keep them cool and safe, it's going to give them the time of their life as they chase the streams of water for hours.
Simply attach your hose
and turn on the water, not only does it provide water streams it also fills up and doubles as a pool!
Keeps Your Dog Active & Happy
Safe & Durable Anti-Rip Material
Cools Down Your Pets On The Hottest Day
3 Different Sizes For The Largest Dogs
Fun For Dogs, Kids or Even Adults!




Keeping your dog busy can be difficult, but it is a necessity for their health and happiness.
In general, most dogs need 1-2 hours of physical activity per day. The Furry Splasher Pet Pool provides a place in your yard where they can play until they have no energy, with no overheating!
Specifications
Color: Blue
Material: Thickener PVC Material
Sizing
Small: 100 x 100cm
Medium: 150 x 150cm
Large: 170cm x 170cm