【LAST DAY SALE】Hair & Beard Straightening Comb
Sale price

$29.95

Regular price

$79.99
DUE TO LIMITED STOCK
Sale Ends Today - Price Returns To $79.99

🎄🎄Christmas is coming.. Best Gift Idea For Men!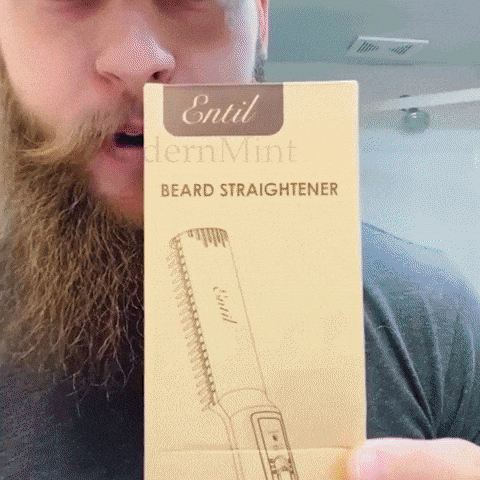 Save time and say goodbye to the hair dryer, Beard Straightening Comb is a must-have for any burly Viking bearded man. Operating the same as a comb the inner base is actually a flat iron straightener that shapes and styles the beard in any way you run the comb!

Curly beards can be a struggle and make your beard look thin - straightening flattens and makes a beard instantly look thicker and tidier to help boost confidence while giving you that Viking beard you've been dreaming of. 

MAIN FEATURES


Instantly Straightens Any Beard
Quick-Heat Infrared Technology
Promotes Hair Growth & Shaping
Best Gift Idea For Husband, Friend, Men
Save Time & Money On Beard Product
Works On Hair & All Beard Types
Help Boost Confidence & Thicken Beard

Men spend upwards of $500 per year to get that straight, styled beard - using this Straightening Comb, you can reduce the amount of oil and time used to achieve results. In just ten minutes it will have your entire beard straight versus the traditional hair dryer that takes upwards of 30 minutes.




HOW TO USE

Allow Beard To Dry
Apply Desired Oil/Product If Wanted
Plug In Straightener
Let Beard Straightener Heat Up To 350°F
Run Comb In Downwards Through Beard
Run Comb Under Bottom Of Beard

That's it! Instantly straighten and enjoy your thick, Viking beard!

SPECIFICATIONS

Color: Black, Silver & Blue
Max Temperature: 450°F