Keep Your Home Safe,
Eliminates & Prevents Toxic Mold!

Mold Remover Gel is the solution to remove and stop tough mold stains from growing at the same time. The thick gel clings to the surface and penetrates stains to lift and dissolve them.

Perfect for tile, grout, showers, sinks, or anywhere with moisture build-up!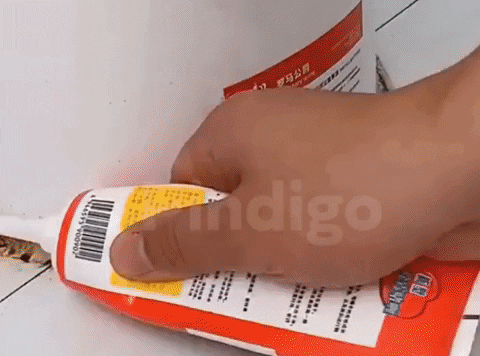 Instant Effect
Once applied you will see black and brown spore stains disappear and stay gone providing a cleaner, safer environment in your home.

Non-Toxic
Unlike extreme chemical cleaners, Mold Remover Gel is safe to use and dries fast.

Prevents Future Build-Up
Not only killing the previous spores and bacteria, the newly covered surface is protected for life. The invisible coating will stop any future mold from growing on that surface.

Save Time & Effort
Scrubbing is terrible, scrubbing mold is ever worse. Let the gel do the work and save yourself from consuming toxic spores and scrubbing.

Non-Corrosive
Safe for any surface, the gentle but effective gel won't harm anything you apply it on.




Specifications

Ingredients: Sodium Hypochlorite, Sodium Hydroxide
Contents: 120g
Size: 19CM × 7CM × 4CM