⏰

Last Day Sale, Selling Out Fast!
⭐4.8 Star Verified Reviews!
📦Insured Tracked Shipping!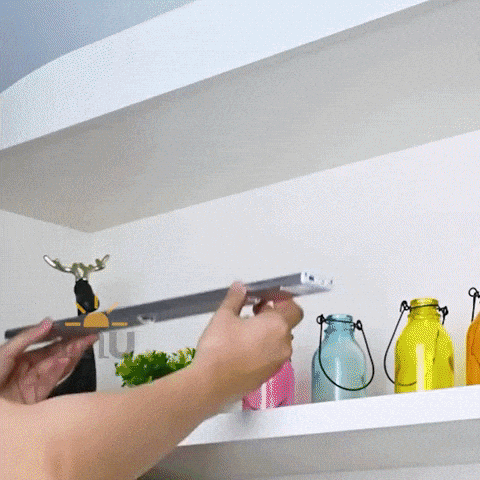 Enjoy modern lighting anywhere when needed with our Motion Sensor Cabinet Lights, using advanced human sensing sensors, 
they flicker on only when needed and then turn themselves off.
 Including built-in magnets so you can set them up and move them effortlessly!
It's as easy as applying our adhesive magnets and sticking them on, perfect for lighting up any area of your home. The 
adhesive is reusable and doesn't damage
 or leave residue on drywall, cabinets, wood, or any surface.
FEATURES
Rechargeable, 60-Day Battery Life
Human-Sensing Motion Sensor
Built-In Magnetic Mount
Easy To Set Up, Adjust & Move
3-Mode Dimmable Lighting
3 Temperatures, White, Cool White, Warm White
Thin, Modern Design
Ideal for the bedroom, baby room, closet, closets, cabinet, corridor, workshop, basement, garage, stairwell, garage entrance pantry, and all other places!




Each under-counter light for the kitchen has three color temperatures, 3000k warm white, 4500k natural white, and 6500k cool white. 10%/30%/50%/80%/100% 5 fixed brightness, super-bright, enough to light up a dark corner.


How To Use
Apply Adhesive Magnets To Cabinet Surface(Included)
Power-On LED Cabinet Light
Choose Brightness & Temperature
Apply Magnets To Cabinet Adhesive Magnets
That's it!
 Keep it charged and enjoy. All adhesive magnets are 
reusable, easy to remove, and do not damage the surface they are stuck on.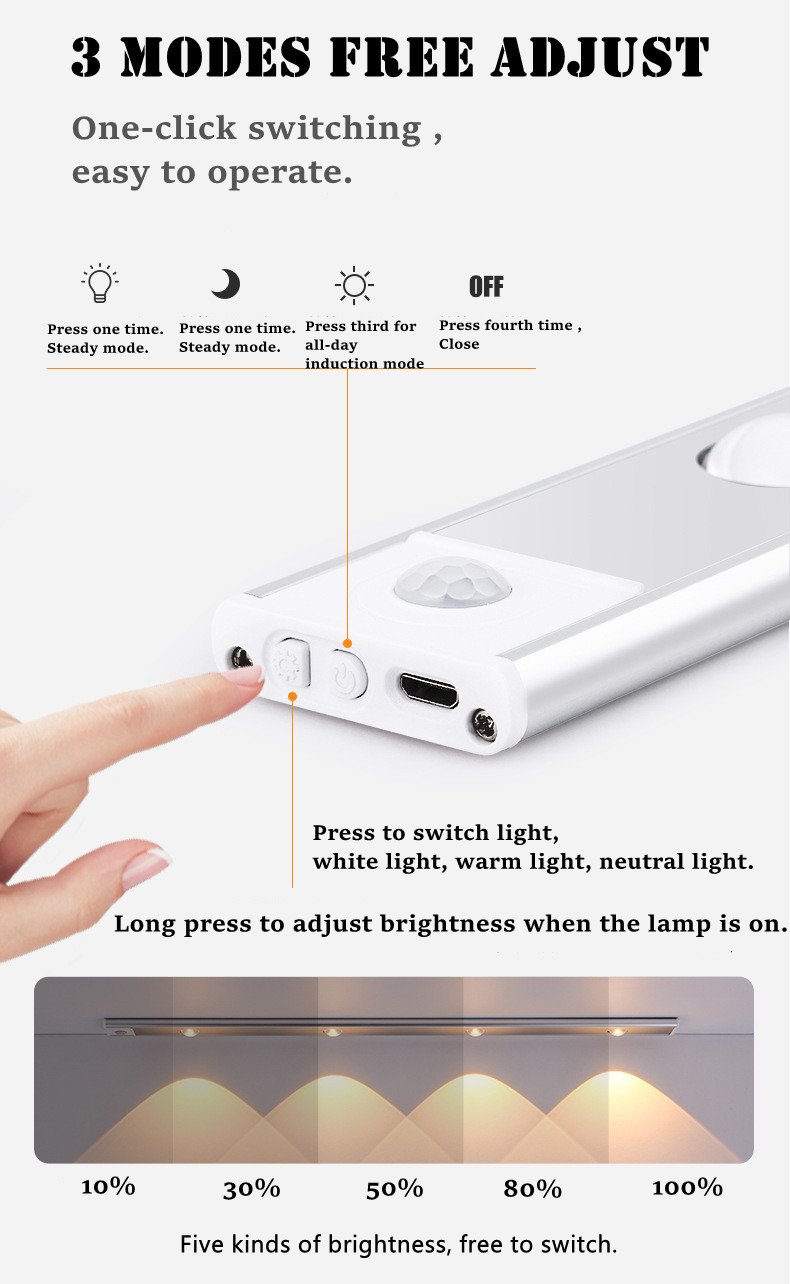 Specifications
Size: 11.8"/15.8"/23.7"
Weight:
11.8":109.9g
15.8":141.3g
23.7":247.4g
Material: Aluminum Alloy, PMMA, ABS




Package Includes

1 x Motion Sensor Closet Lights
1 x USB Cable
2 x 3M Adhesive Tape
2 x Iron Sheet
1 x User Manual