SUMMER SALE: 50% OFF ENDS TODAY




The ultimate solution for a clutter-free and organized car interior with our revolutionary Multifunctional Car Seat Organizer! Say goodbye to the frustration of items slipping through the gaps and enjoy an extra cup holder and organization.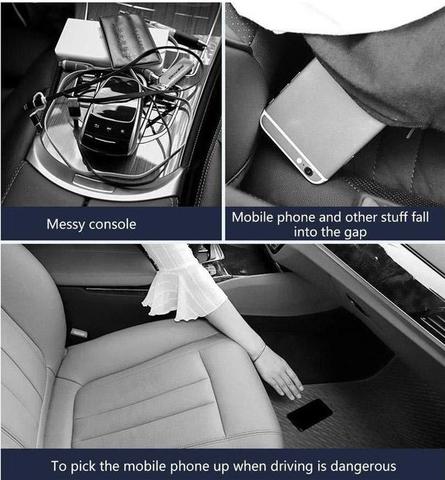 Features
Universal Fit: No matter what make or model of car you own, our Car Seat Organizer is designed to fit perfectly, providing you with a hassle-free organizing solution.

Multifunctional Design: This organizer is a true multitasker! It serves as a storage box, change holder, cup holder, and everything holder, instantly creating additional space for your smartphone, documents, wallet, beverages, and more.

Crafted for Excellence: Made from premium PU leather, our Car Seat Organizer combines functionality with style. It enhances the overall aesthetics of your car interior while ensuring long-lasting durability.

Keep Small Items Secure: Say goodbye to the frustration of losing small essentials, like your phone, between your car seat and center console. Our organizer effectively prevents these items from slipping through the gaps, keeping them within easy reach and avoiding distractions.

Effortless Installation: Installing the storage box is a breeze! Simply insert it between the seat and console, and its universal design guarantees a snug fit in any make and model of vehicle.


Product Details:
Name: Multifunctional Car Seat Organizer
Material: Premium PU Leather
Universal Fit: Compatible with all cars
Functions: Storage Box, Coin Box, Cup Holder
Product Size: Approximately 2616.520cm/10.24 * 6.50 * 7.87in