✨The Perfect Gift for Kids!
Bring joy to your child's life with the ultimate summer gift - the Rocket Sprinkler Toy! Discover water fun like never before.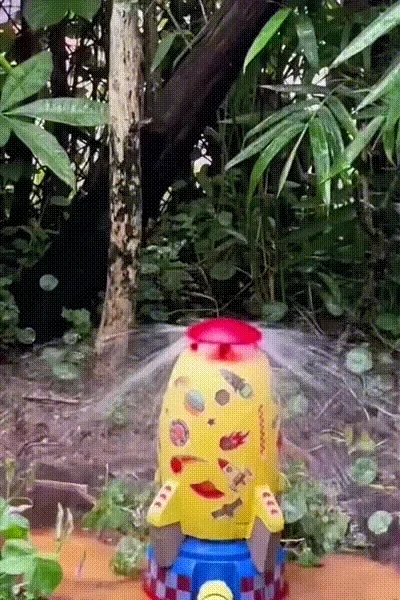 🚀 [Rocket Sprinkler] Experience the thrill of a space launch in your backyard! Connect a garden hose to the thrust controller and watch as the rocket balances itself on a water stream. Once set, water jets out of the rocket's nose cone, providing a refreshing spray for those daring to venture beneath.
💦 [Water Sprayer Toy] The Rocket Sprinkler, fashioned in the image of a real rocket, boasts vibrant colors that instantly draw children into an exhilarating game of water play in the lawn, backyard, or courtyard.
👌 [Simple to Set Up] Connecting the hose is as easy as 1, 2, 3! Attach the provided water pipe (use a universal interface if it's too short) to your yard faucet outlet, then secure by rotating and tightening the valve. For an optimal water show, open the faucet valve gradually - the higher the water pressure, the faster the rotation and the higher the spray.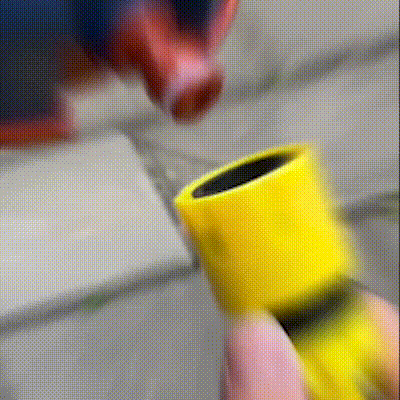 🎨 [DIY Stickers] Personalize your rocket! Our product package includes stickers which you can arrange as per your child's liking. Decorate the rocket toy in unique patterns and designs to differentiate it from the rest.
🌿 [Durable and Eco-friendly] Made from environment-friendly ABS material, the rocket sprinkler is safe, sturdy, and built to last - ensuring endless fun throughout the scorching summer days.
🎁 [Exceptional Summer Water Gift] The Rocket Sprinkler Toy is a wonderful gift encouraging outdoor water fun with family and pets during summer. Its innovative design captures kids' attention, making it an ideal choice for beach, pool, and backyard amusement for people of all ages.
🛠 [Assembly Instructions]
First, connect the connectors at both ends of the water pipe.
Insert one connector into the launch base.
Attach the other connector to the faucet outlet.
Position the rocket on the launch base and gradually open the faucet. The rocket will ascend, spinning as the water pressure rises.



Available Colors: 🔴 Red Rocket Water Toy 🔘 Gray Rocket Water Toy 🟡 Yellow Rocket Water Toy
📦 Package Contents: 1* Rocket 1* Base Interface 1* Faucet Interface 1* 3M Water Pipe
Specifications:

Material: ABS, EVA
Size: 28.518cm
Package Weight: 400g