END OF SUMMER SPECIAL:

 Sale Ends Today!

Achieve Silky Straight Hair Instantly!

A revolutionary hair styling tool that effortlessly combs and straightens your hair. Whether you have long locks, short tresses, or a wild, unruly mane, this device can work its magic in just 5 minutes, helping you achieve the perfect hairstyle with ease.


🧝‍♀ Unique Comb Design: Unlike traditional straight hair clips, our Hair Straightener Brush features a built-in hair comb with teeth. This innovative design eliminates the need to individually pin and straighten your hair, saving you time and effort.
🧝‍♀ Suitable for All Hair Types: Whether you have soft, thin, thick, or curly hair, even facial hair, this straightener brush is perfect for you! Simply brush the straightener through your locks to effortlessly smooth away frizz and waves, giving you the sleek and polished look you desire.
🧝‍♀ High-Quality Material: The comb of our Hair Straightener Brush is made of PTC (Positive Temperature Coefficient) material, ensuring constant temperature control for stable and consistent performance. Say goodbye to hot spots and uneven heating!
🧝‍♀ Ideal for the Whole Family: This versatile hair straightener is suitable for the entire family. From adults to children, and even men and their beards, everyone can benefit from its straightening capabilities. It's a true all-in-one solution.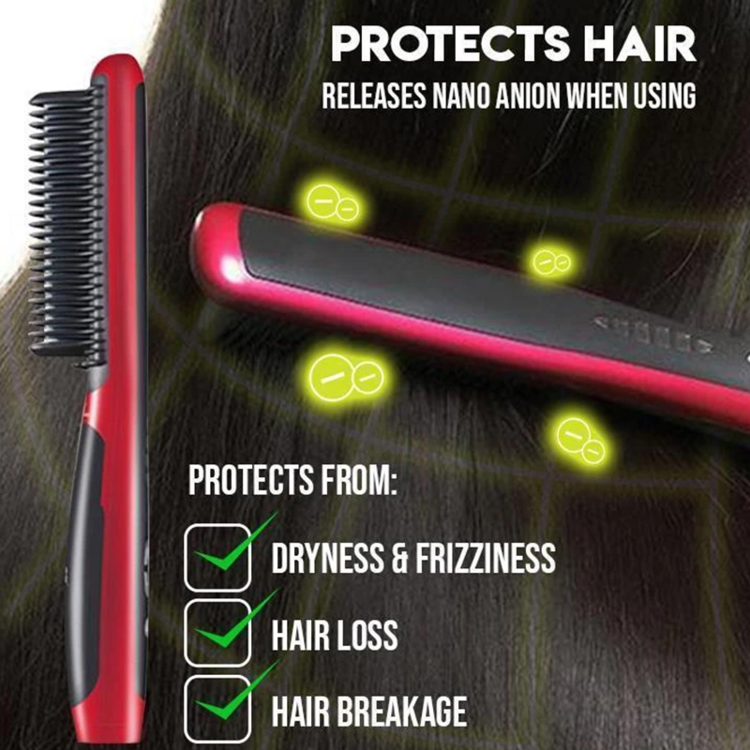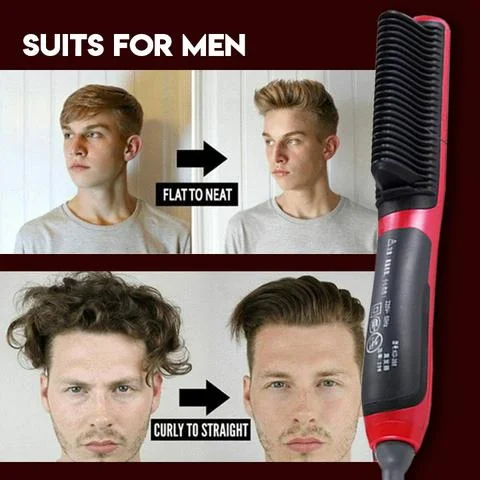 Experience the convenience and effectiveness of our Hair Straightener Brush. Say goodbye to unruly hair and hello to naturally silky locks with just a few simple brush strokes. Get yours today and discover the joy of effortlessly stylish hair!

Product Details:
Color: Red
Material: Tourmaline ceramics
Input voltage: 110-220V
Rated power: 29W
Heating method: PTC fever
Applicable hair: Wet and dry (suitable for all hair types)