Tired of constantly replacing your trimmer head due to breakage?

Our Unbreakable Trimmer Head is the most powerful and durable solution on the market, providing unparalleled performance that will leave you amazed.

Compatible With All Trimmers!


Advantages:
✅ 100 TIMES MORE POWERFUL THAN TRADITIONAL STRING HEADS: Say goodbye to underwhelming cutting power. Our Unbreakable Trimmer Head delivers a staggering 100 times more power compared to traditional string heads, making light work of even the toughest trimming tasks.
✅ CLEANS BETWEEN BRICKS, DRIVEWAYS, WHACKS WEEDS & MORE: With its exceptional cleaning ability, our trimmer head effortlessly tackles garden grass, cement ground, and even hard-to-reach areas between bricks and driveways. Say goodbye to unsightly weeds and overgrown edges.
✅ LASTS FOR YEARS WITHOUT NEEDING REPLACEMENT: We understand the frustration of constantly replacing worn-out trimmer heads. That's why our Unbreakable Trimmer Head is built to last. Engineered with durability in mind, it is designed to withstand years of heavy-duty use without compromising performance.
✅ FITS YOUR EXISTING TRIMMER: Upgrade your trimmer without the hassle of purchasing a new machine. Our Unbreakable Trimmer Head is compatible with most standard trimmers, ensuring a seamless fit and effortless installation.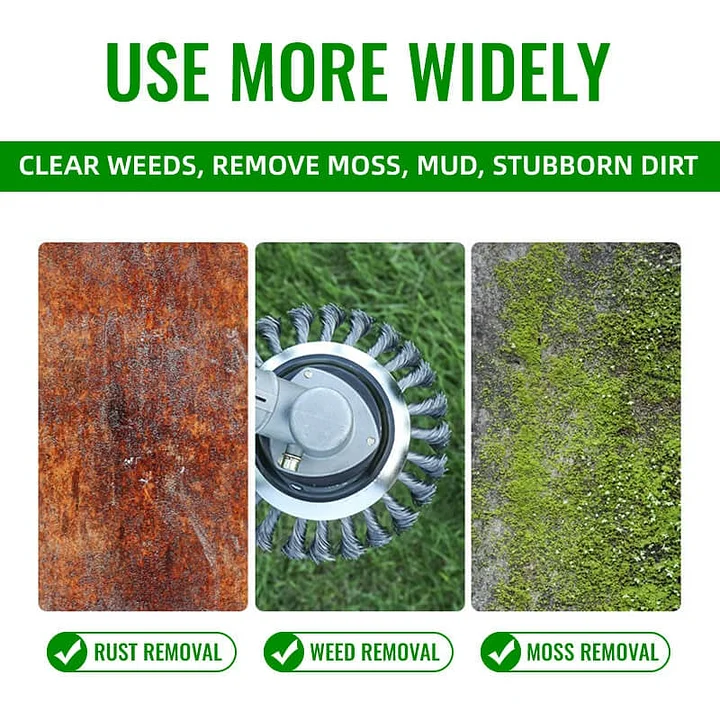 Features:
Superior Clearing Ability: Equipped with the remarkable power to cut through garden grass and cement ground, our Unbreakable Trimmer Head excels at providing a clean and pristine finish.
Enhanced Performance: Never again will you have to interrupt your work to deal with a subpar trimmer head. Our Unbreakable Trimmer Head enables you to complete your tasks in a fraction of the time, maximizing your efficiency.
Unique Design: Crafted from twisted steel wires with 36 brush blades, our trimmer head features a one-of-a-kind design. It effortlessly handles both quick and easy jobs and tougher tasks that require turbo power injection. No job is too big or too challenging for this exceptional product.

How To Install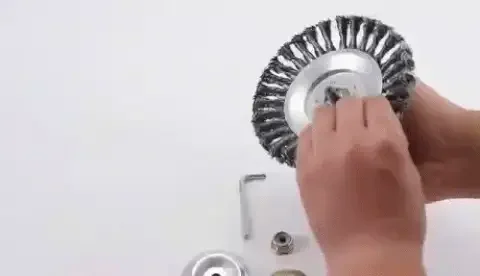 Specifications:
Package Includes: 1 x Unbreakable Trimmer Head
Color: Silver
Material: Stainless steel
Inner Diameter: 25.4mm/1 inch
Outer Diameter: 150mm/6 inch
Net Weight: 440g
Adaptor Diameter: 73.6mm/10mm/45mm/45mm Adaptor Weight: 190g
Upgrade your trimming experience with our Unbreakable Trimmer Head today and experience the unmatched power and durability that will transform the way you maintain your outdoor spaces. Say goodbye to broken trimmer heads and hello to effortless, high-performance trimming.