Save Hundreds Of Dollars A Year On Men's Head & Facial Hair Products
This Multi-functional Straightening Comb is the first-ever men's heated straightening brush, designed exclusively to smooth out facial hair for an incredibly soft finish. 

Some women can find untidy beards Unattractive and itchy. Instantly boost your confidence with a neat and clean look using this Instant Beard Comb Straightener!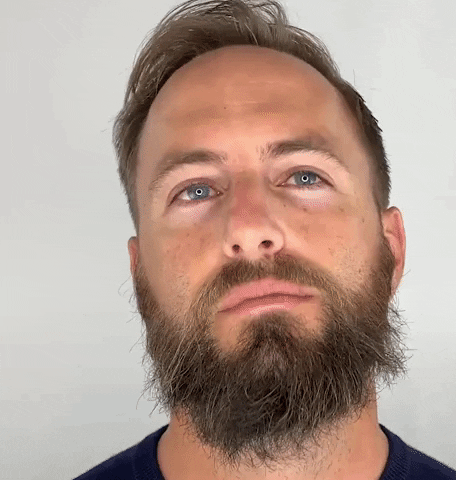 CLASSIC - STRAIGHT HAIR COMB
The classic straight hair comb, easy to use, allows you to easily style your hair and straighten your beard.
Daily Use of Hair Gel & Wax Has Been Proven To Cause Hair Loss
Rated #1 Mens Styling Comb.
Party, College & Office Ready.
Promotes Hair Growth with negative ion technology.
7 out of 10 Men's Spend $538.54 a Year on Hair Styling including Hair Gel or Wax
As research shows

 

excessive use of hair wax can cause hair loss. If you are using hair wax way too frequently then it might cause your luscious locks to fall out and it is made up of various chemicals that can cause damage to the scalp and hair roots.



The Straightening Comb

 

suitable for most hair and beards, will not affect hair quality problems unless of course, you know, you are bald.
Hair/Beard Straightener Comb: Combined with the comb heating plate and comb teeth, designed exclusively to volumize, flatten side hair & straighten curly hair, and smooth out facial hair 
Save Time and Safer: Beard Straightening Comb is heated almost instantly in 15 seconds, and even heating can avoid any "hot spots" excessive perm and quick styler in a few minutes just using the comb.
Easy To Use: comfortable to hold, the beard straightener comb has an ergonomically designed handle to allow for easier control while shaping and styling your hair
HOW TO USE
Make sure both hair and beard are completely dry before beginning use.
Simply plugin and turn the beard straightener on.
Wait three minutes for it to reach the optimal temperature of 120 C.
Brush through the hair and beard, going from roots to ends until the desired style is achieved. Multiple passes through the same strands will not damage the hair.
When finished, switch the beard straightener off and unplug it, waiting for it cool down before clearing away.
SPECIFICATIONS
Size: 26.5cm x 5.5cm x 8.1cm
Optimum Temperature: 120 degree