MAKE YOURSELF INVISIBLE TO MOSQUITOES
Mosquitoes are one of the deadliest animals in the world. They cause millions of deaths around the world every year because of their ability to carry and spread diseases to humans.

From time to time some kids could experience a large local reaction that was derived from the mosquito saliva. Kids with this unwanted syndrome could have VERY large swelling that could last 1~2 days. Do you think your kids are in the safe region from mosquitoes?

In the worst case, kids with Skeeter Syndrome could have their entire arm/leg swelling that could bruise and even lead to blistering!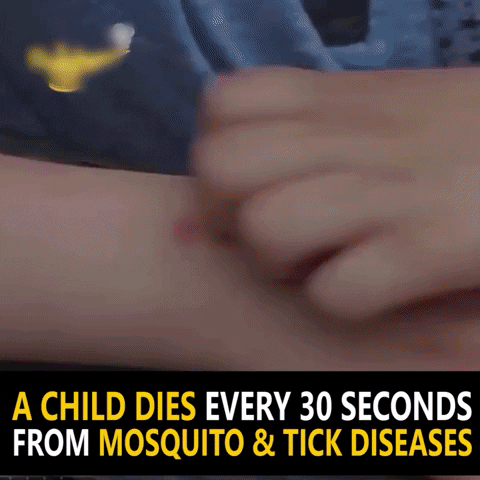 MoskiPatch™ - Natural Mosquito Repellent is an inexpensive and easy solution that can decrease the rate of mosquito bites.

MoskiPatch™ is convenient and long-lasting. It can be "patched" to your kids' clothes, strollers, hats, etc - it can be stuck to anything ANYWHERE at any time! Made with natural herbs that MOSQUITO HATES.

MoskiPatch™ is 100% safe from chemicals! Simply attach to your kid's belongings and those nasty mosquitoes will run away!
FEATURES:
ULTIMATE PATCHES SET

 

- The MoskiPatch™

 

natural patches

 

come in a pack of 120. 


UP TO 24 HOURS PROTECTION

 

- will

 

keep the mosquito away

 

from you and your kids effectively.


ECO-FRIENDLY

 

- MoskiPatch™ did not use ANY chemical. That means all parents should not worry about those nasty chemicals.

 

Simply attach to clothing or their belongings and

 

do not worry about mosquito bites!


CONVENIENT - This mosquito patch can be

 

placed on clothing, chairs, strollers, tables, or bedsides. These patches are

 

perfect for traveling, gardening, BBQ, hiking, fishing, and other outdoor activities.
SPECIFICATION:
Composition:

 

Natural citronella essential oil + Non-woven Fabric
Pack Size:

 

11.5cm * 8 cm
Patch Diameter:

 

2.5 cm
Package Includes:

 

10 Packs (60 Pcs.) or 20 packs (120)

 

MoskiPatch™

 

- Natural Mosquito Repellent