LAST DAY SALE: At Midnight, The Price Returns To $49.99

Flawless Eyebrows In Just One-Step!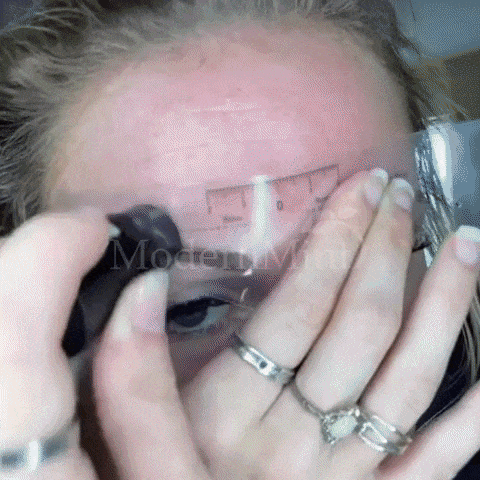 Sick of trimming, microblading, and expensive treatments just to get some shape into your brows? Our Stamp Shaping Kit is the perfect solution for a quick touch-up, simply pick the brow stencil of your choice (included) and powder on our waterproof brow powder.


Save Time & Money
No Experience Necessary
All-Natural Ingredients, Cruelty-Free
Long-Lasting, Waterproof, Smudgeproof
10-Second Application
Fine, Smooth Finish
10 Stencils, Blending Brush Included

Including 10 different brow-style stencils, don't stress about a style that won't fit for you. We also include 2 blending brushes. Get perfect symmetry and shape in your brows like never before, each brow-style stencil can be flipped for both brows.




The final texture is fine and smooth, easy to spread and it comes in a small enough case that you can bring it on the go to touch up your brows at dinner, work, home or the gym! 100% natural ingredients, cruelty-free.




Features:


Fits in any purse for convenience, get that natural brow touch up on the go.
Soft mushroom stamp design, firmly grasp powder and don't irritate skin.
Long-lasting Waterproof effect, no matter the workout or weather, feel confident your brows will be flawless for up to 24 hours.
Change the ways your brows are drawn, try new styles and feel that confident glow of your new look!

How To Use:


Dip the mushroom head into the powder
Pick your eyebrow stencil
Hold the stencil over your brow
Stamp lightly until your desired brow thickness

That's it! In just seconds have the brows you've always dreamed of.

Specifications

Shelf Life: 3 Years
Net Weight: 1.8kg
Colors: Dark Gray, Light Brown, Dark Brown, Black
Ingredients: Argan Oil, Jojoba Seed Oil, Squalane, Cruelty-Free