Cruelty-Free Organization Made Easy
Whether you are traveling or just want to keep all your jewelry in one place, The Vegan Leather Jewelry Box is perfect to keep your favorite pieces tangle-free and scratch-proof. It features removable compartments that be customized to keep your collection organized. The box itself is small enough to carry in your handbag or tuck away in a drawer for easy access.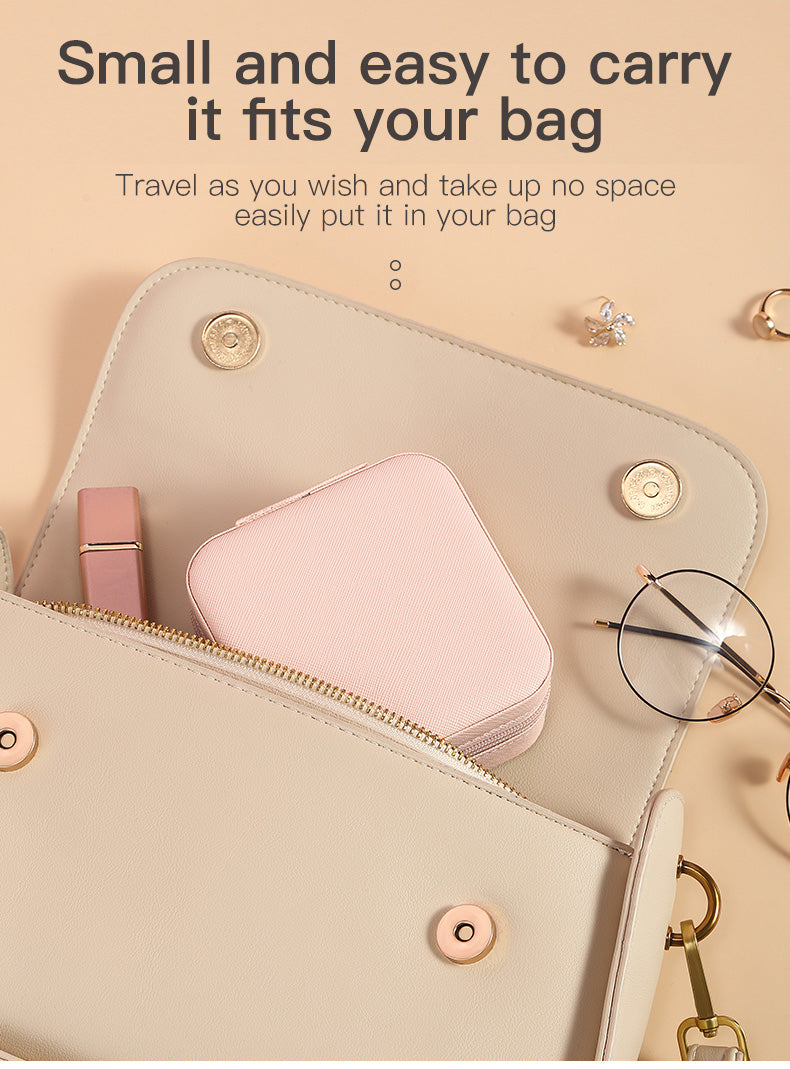 Ideal for storing jewelry including bracelets, earrings, rings, necklaces, and other precious keepsakes.

It has a simple and compact design with an elegant look. The two removable dividers give you the ability to customize the box to your liking, allowing you to grab and wear your favorite pieces at any time.