Due To Limited Stock:
Sale Ends Today!
Re-Stock At Original Price Of

 

$79.99

 11/26/2022

Order Now For A Limited Time 60% OFF 🎁🎄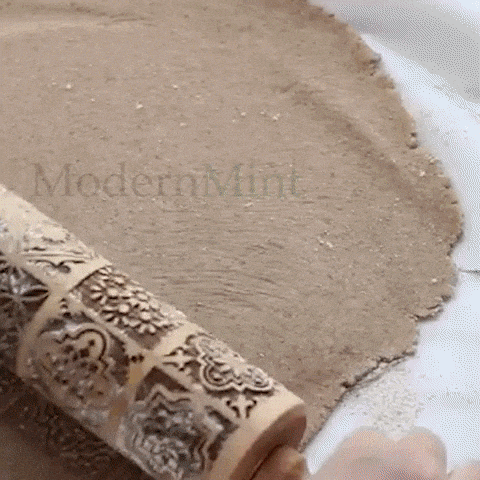 Baking Christmas treats has never been easier
than with our Holiday Rolling Pins, including flawless deep-carved designs of reindeer, Christmas trees, snowflakes & more, be sure to give your baked goods a
professional looking unique festive touch
this Holiday season.
FEATURES
Handmade, Quality Beech Wood
Best Gift Idea For People Who Love Cooking
Available in 4 Different Designs
Easy To Clean, Longlasting Finish
INCLUDES 10X FREE COOKIE CUTTERS


HOW TO CLEAN & CARE: 
1) Before using, brush it with vegetable oil or olive oil. 
2) When cleaning, use a dry brush first, then if needed wash with water, soap, and dry well before using again.
3) Do NOT wash in a dishwasher and try to avoid prolonged contact with water.
4) Dry it thoroughly and apply a layer of vegetable oil or olive oil (Keep away from direct sunlight).

SPECIFICATIONS

Design: Reindeer & Christmas Trees, Snowflakes, Flowers, Candy Cane & Ginger Breadman
Size: 35cm Length x 4.5cm Width 
Material: Beech Wood, Handmade